Posted: 30/11/17 by Teamwork Trust Northamptonshire - Corby, Kettering and Wellingborough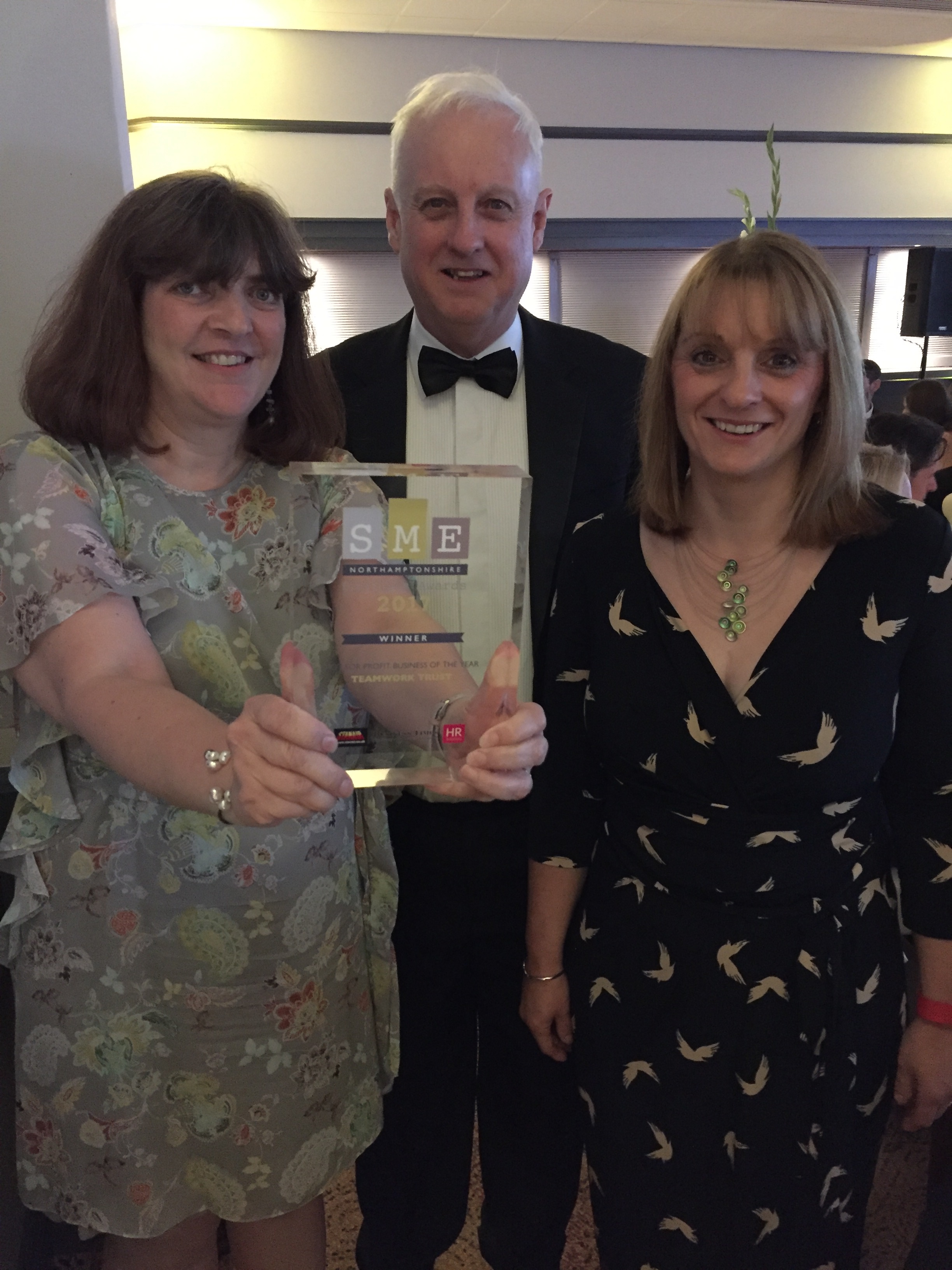 Teamwork Trust has scooped a top award and been crowned Not for Profit Business of the Year in the high-profile SME Northamptonshire Business Awards 2017.
The charity, which has centres in Corby, Kettering and Wellingborough, works with and supports its Northamptonshire members who are adults with mental health needs, learning and physical disabilities.
Teamwork Trust scooped the top award in front of hundreds of leading Northamptonshire businesses. This comes hot on the heels of an award win earlier this year, when Teamwork Trust was unveiled as the first ever charity to win a Northamptonshire Logistics Award.
John Bruce, strategic director for Teamwork Trust, said: "It's been a phenomenal year, with this award further proof that we are an organisation and charity that is going places and is here to stay.
"The whole team and all our members are rightly proud. Our vision is simple – we care and are passionate about ensuring that everyone has access to the same chances, choices and opportunities, and we embrace and celebrate individual needs and abilities.
"With another award to our name we are now focused on and committed to building on this success to ensure we are sustainable and prepared for the 22nd century."
Last year saw another highlight for Teamwork Trust when the charity was selected as the only organisation in Northamptonshire to receive support from the Local Sustainability Fund (LSF).
This funding helped fund, among many other things, a new website which celebrates member achievements, promotes fundraising and raises the charity's profile.