Posted: 12/06/19 by CWR Consultancy Ltd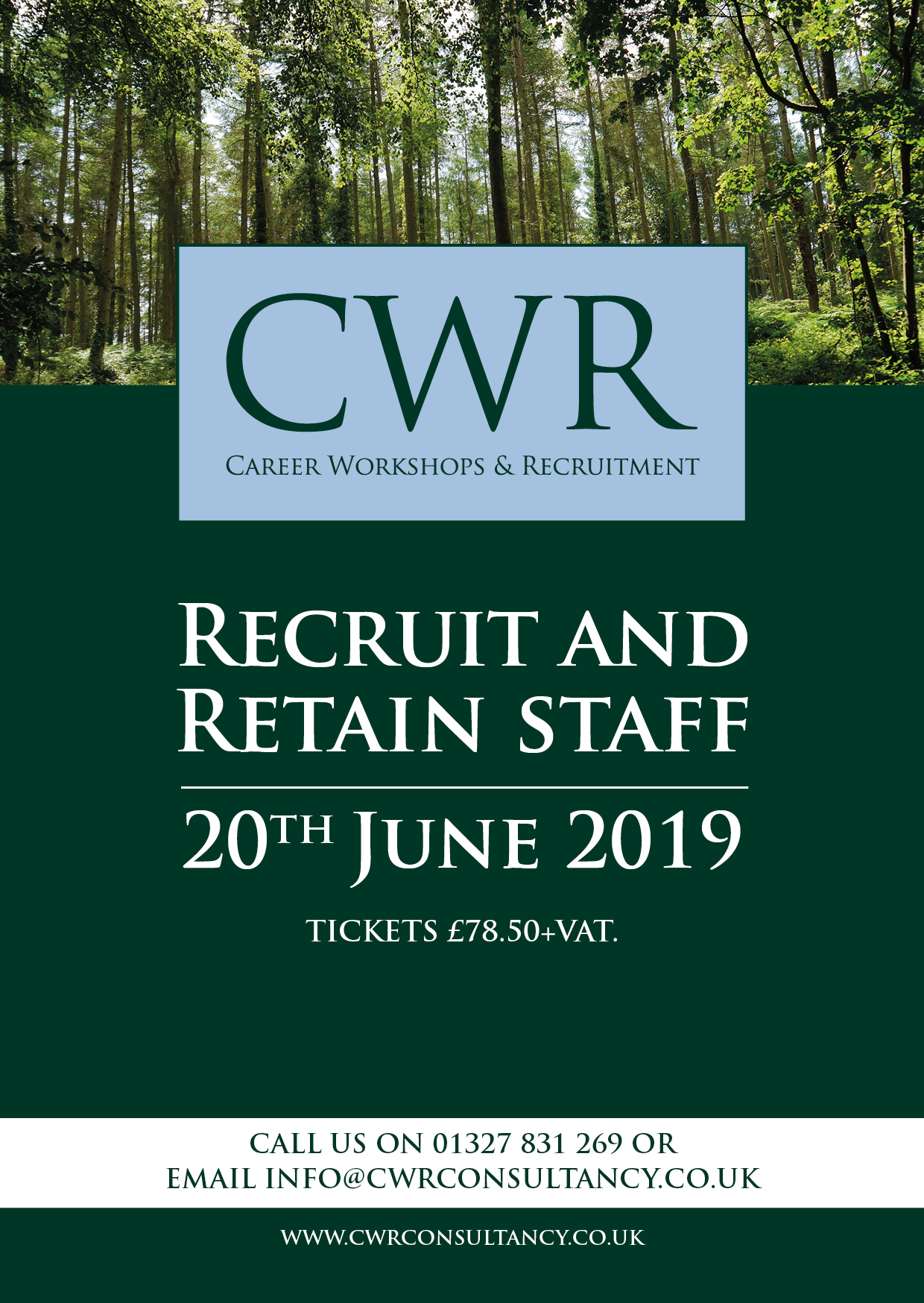 How successful are you as a business selecting and retaining employees?
Join CWR Consultancy Ltd on Thursday 22nd June for an interactive workshop focused on effective recruitment and long term retention of the right staff.
They will be exploring how interviewing skills, creating the correct job specification and employability culture all play a vital role in successful recruitment and retention.
Delegates will be able to take away tips, tricks and material to use in their own businesses which are proven to have a positive impact on the employment process.
Tickets available on Eventbrite. Call the office to book a place: 01327 831 269 or email: mailto:info@cwrconsultancy.co.uk