Posted: 08/12/16 by Bedford College Tresham College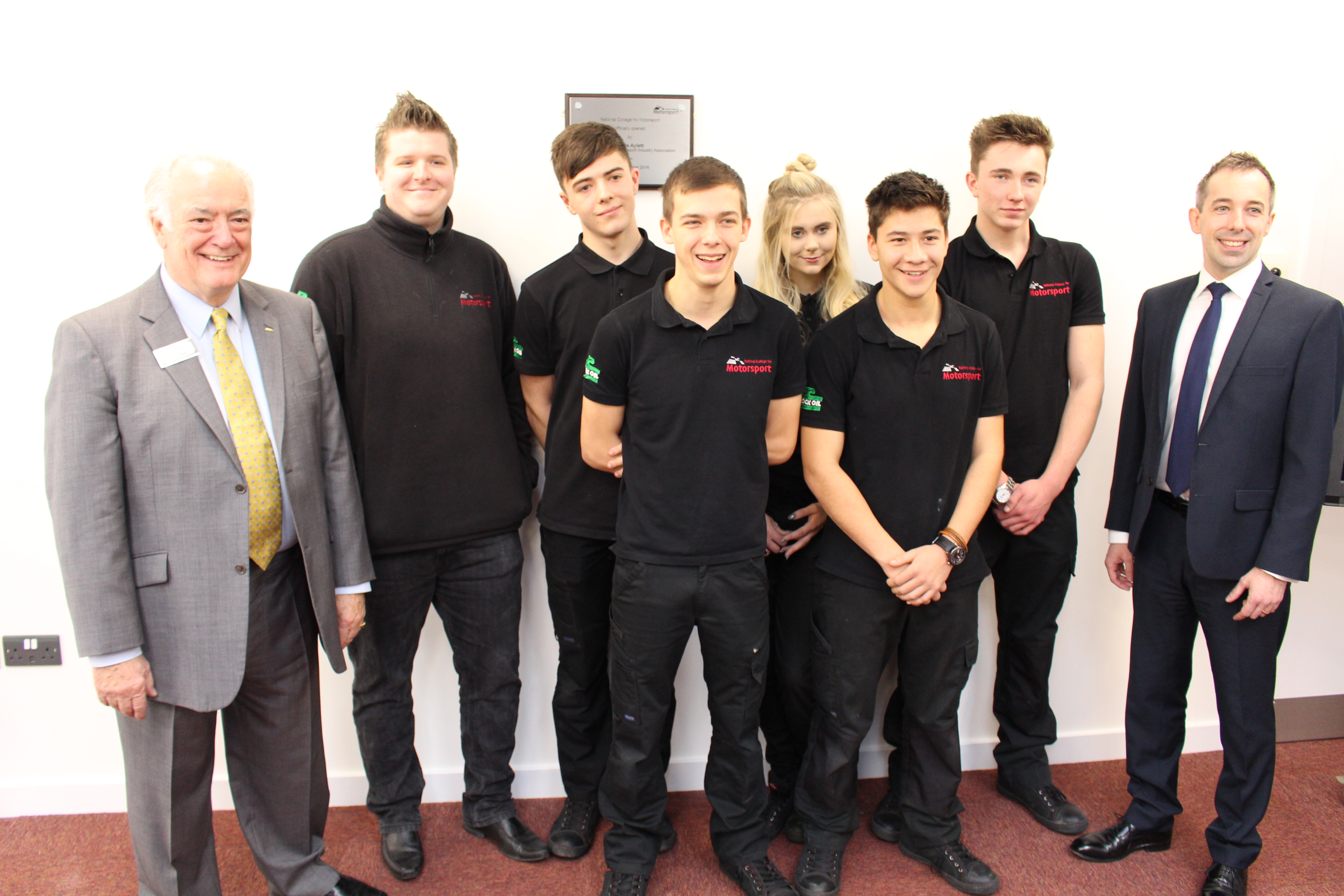 A purpose built £1.5 million unit has been opened for motorsport students.
On Friday, December 2, Chris Aylett, the Chief Executive of the Motorsport Industry Association (MIA), opened the National College for Motorsport's brand new, purpose built £1.5m unit that will enable the college to expand its specialist training to an additional 240 students and apprentices by 2021 at the world famous Silverstone race track.
The National College for Motorsport, operated by Tresham College of Further and Higher Education, trains full time students and apprentices from across the UK for a career as Race Mechanics at one of the UK's most prestigious venues.
Past students have gone on to work with a range of motorsport champions across the world including Formula One teams like Williams, Renault, Team Haas, Red Bull, Force India, Manor and Mercedes where they prepare cars for competition at Grand Prix races around the world.
The new facility is at Silverstone Park – the high-tech engineering business estate located next to the Silverstone Formula One circuit and is in addition to premises that the National College for Motorsport already occupies at Silverstone Park. The 7,500 sq ft facility has fully equipped workshops and classrooms and flexible learning/exhibition space designed and project managed by GSS Architecture to ensure that the space is suitable to combine the practical and theoretical training of full time students and apprentices.
Kier Construction worked on the brand new site, built by Silverstone Parks, to ensure that the new premises were fit to offer a high quality learning experience for all students.
David Higham, Vice Principal at Tresham College of Further and Higher Education said: "We are delighted to have been able to expand our provision at the National College for Motorsport at Silverstone following the fantastic success achieved by our staff and students since we established the specialist training in 2003.
"Our investment is not just in the building itself but we have also ensured that the cars our students work on are some of the most up to date such as Formula Renaults that are currently being raced across Europe. We will continue develop our curriculum over the next few years in partnership with industry and ensure that we produce the talent that employers want in the future."
Ian Bray, Partner at GSS said: "It is an honour to be entrusted with the design and delivery of such a prestigious project within Northamptonshire that will have international appeal. This has been an exceptionally fast-paced project, with an impressive turnaround. Initial designs began in January 2016 and the project was handed over in September 2016, demonstrating a collaborative team approach by all involved."