Posted: 27/12/18 by Graydon Ventures Ltd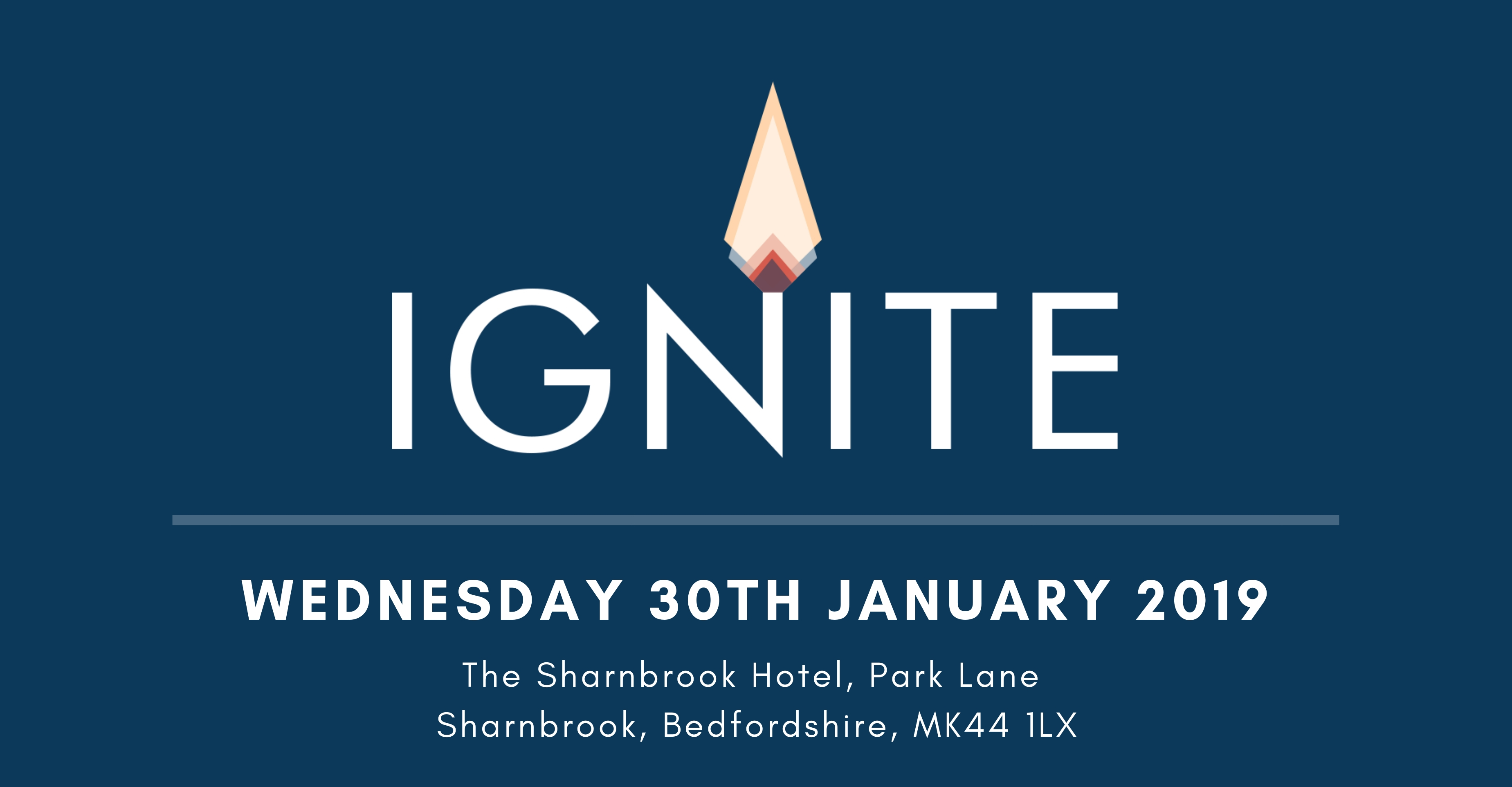 Following the recent article announcing IGNITE 2 taking place on 30th January, 2019 at the Sharnbrook Hotel, Graydon Ventures wanted to let everyone know that a fellow Chamber member, and award winner, is sponsoring this fantastic event.
Robyn Allen Solutions is IGNITE 2's sponsor and I (Kathryn) can't tell you how excited I am about this. I've taken my own insurances with Robyn Allen and the service I received was second to none. There's no such thing as one size fits all and this is the same for insurances. Robyn took the time to listen to our wants and needs and tailored our insurances to suit us, not to suit her! I couldn't recommend Robyn highly enough which is why I am over the moon to announce Robyn Allen Solutions as our sponsor.
Why not come along and spend the day with Robyn Allen, the IGNITE team, the speakers, the subject specialists and other delegates and kick off 2019 with a bang…..or at least a spark to turn into a flame!
Look out for the special Chamber Member offer on the Member2Member Offers page.