Posted: 03/11/20 by ID Card Centre Ltd
If there's anything that 2020 has shown us, it's just how important our keyworkers really are when it comes to keeping the country going.
For a limited time only, ID Card Centre have decided to create a Magicard key worker bundle for all those who work in education, healthcare, transport, retail, and more. They want to say thank you for all their hard work and support throughout the pandemic by offering a helping hand with their ID systems.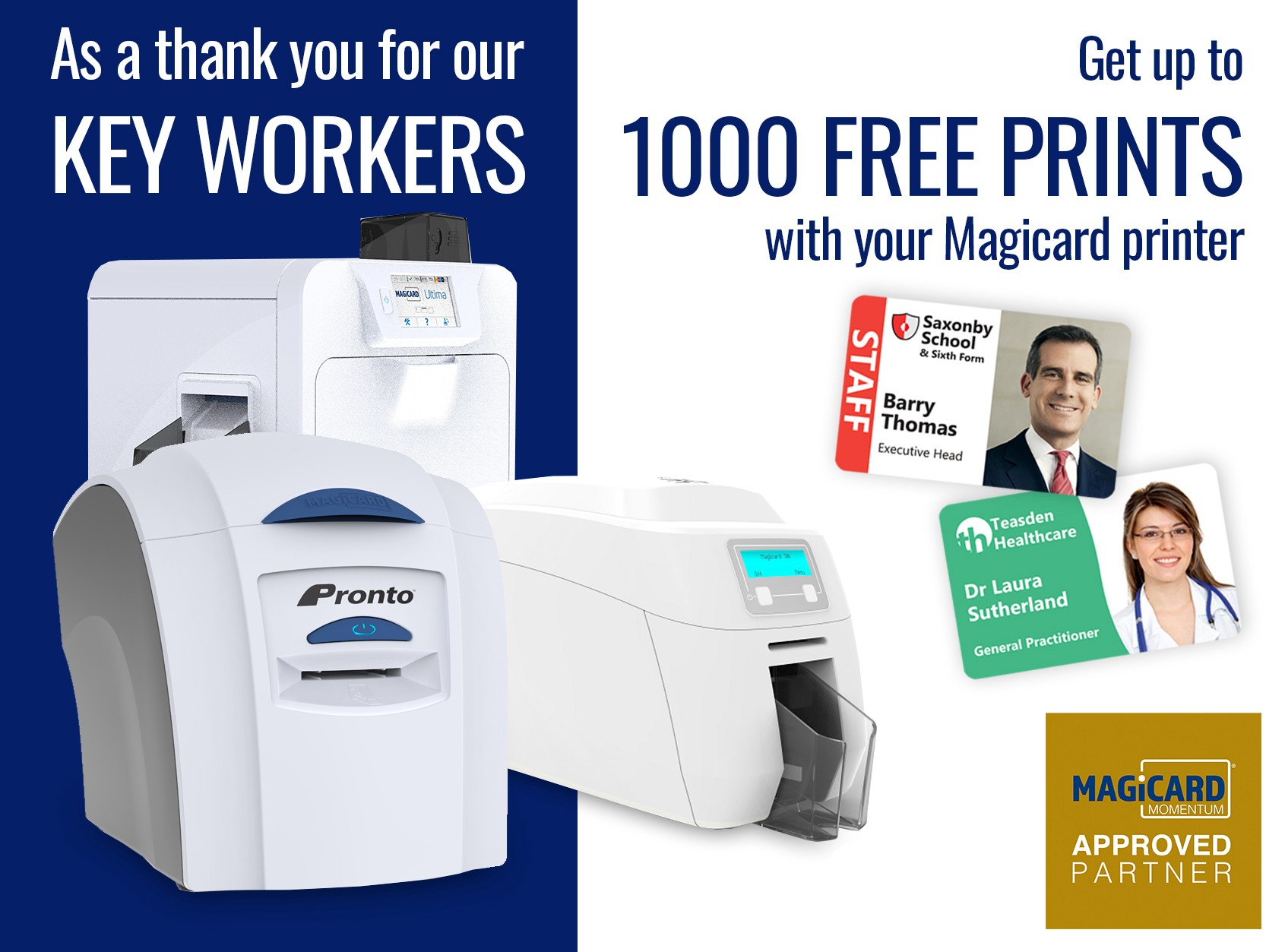 They have now extended this offer until the end of December. So, if you purchase a Magicard printer from us before December 31st, you'll also get ribbons, cards, and more at no extra cost! This fantastic bundle will allow eligible organisations to receive all the necessary consumables for their first batch of ID cards at no additional charge.
If you're not sure if you qualify for the Magicard Keyworker Bundle, then contact them and they will confirm for you.
This is what you'll receive free with your printer:
Magicard Pronto – 100 print ribbon, 100 cards, software, and HoloKote security feature

Magicard 300 – 200 print ribbon, 200 cards, software, and HoloKote security feature

Magicard 600 – 300 print ribbon, 300 cards, software, and HoloKote security feature

Magicard Ultima – 1000 print ribbon and retransfer, 1000 cards, software and HoloKote security feature
With the extra ribbons, cards and software being given away as part of their key worker bundle, when you purchase one of their printer options; depending on your choice, you will be able to design and print up to 1000 ID cards free of charge!
The free HoloKote security feature allows you to create cards that are difficult to replicate, by adding an extra layer of security to your card printing.
Don't miss out on this amazing offer! You can find out more and order online here – Offer ends at Midnight on December 31st 2020.