Posted: 10/06/21 by Northampton Saints Foundation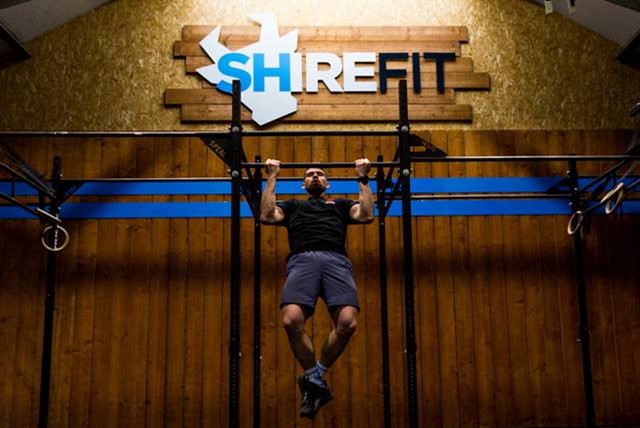 Northampton-based building products manufacturer Forterra has donated £2,000 to Jack Fleckney, who is attempting a world record-breaking 5,500 chin-ups, which equates to four reps every minute, for 24 hours this weekend (Saturday 12th June )
Jack Fleckney is taking part in the chin-up challenge in aid of Northampton Saints Foundation - Jack(127)
The chin-up challenge is in aid of the Northampton Saints Foundation, based in Northampton. The foundation is a stand-alone charity centered around the values of the Northampton Saints Rugby Club. The foundation works with disadvantaged young people in the Northampton area and further afield in the Midlands.
Jack is hoping to raise £100,000 through the world record attempt, with the money raised supporting the Foundation's Engage programme and enabling the Foundation to expand its classroom space and be able to support even more young people to a positive future.
The Foundation's Engage programme works with children between the ages of 10 and 16 who are facing difficulties within mainstream education. The programme offers on-site learning and inclusive on and off-site activities for children with the aim of improving their personal, social and life skills.
Jack said: "I've taken on a lot of challenges before and these have been more suited to my strengths, so this challenge will really test my abilities and endurance. I really wanted to push myself out of my comfort zone, because the Northampton Saints Foundation is a charity very close to my heart.
"A lot of the children the Foundation works with feel like the odds are against them, so I wanted to do a challenge where the odds are against me to show them that you have to keep going.
"The Northampton Saints Foundation is a fantastic charity that I have worked with before and to be able to see the benefits of fundraising for these children is a wonderful feeling."
Stephen Harrison, Chief Executive of Forterra, said: "We are very pleased to make this donation towards Jack's remarkable world record attempt and to support the Northampton Saints Foundation. The work of the Northampton Saints Foundation and their Engage programme for disadvantaged young people in our area is incredibly important and we wish Jack the best of luck in completing his challenge."
For more information about Forterra, please visit www.forterra.co.uk
If anyone else is interested in learning more about this challenge and supporting the Foundation to please contact Sue 07483 078363