Posted: 15/09/20 by SCCYC - Waterside - Connect Centre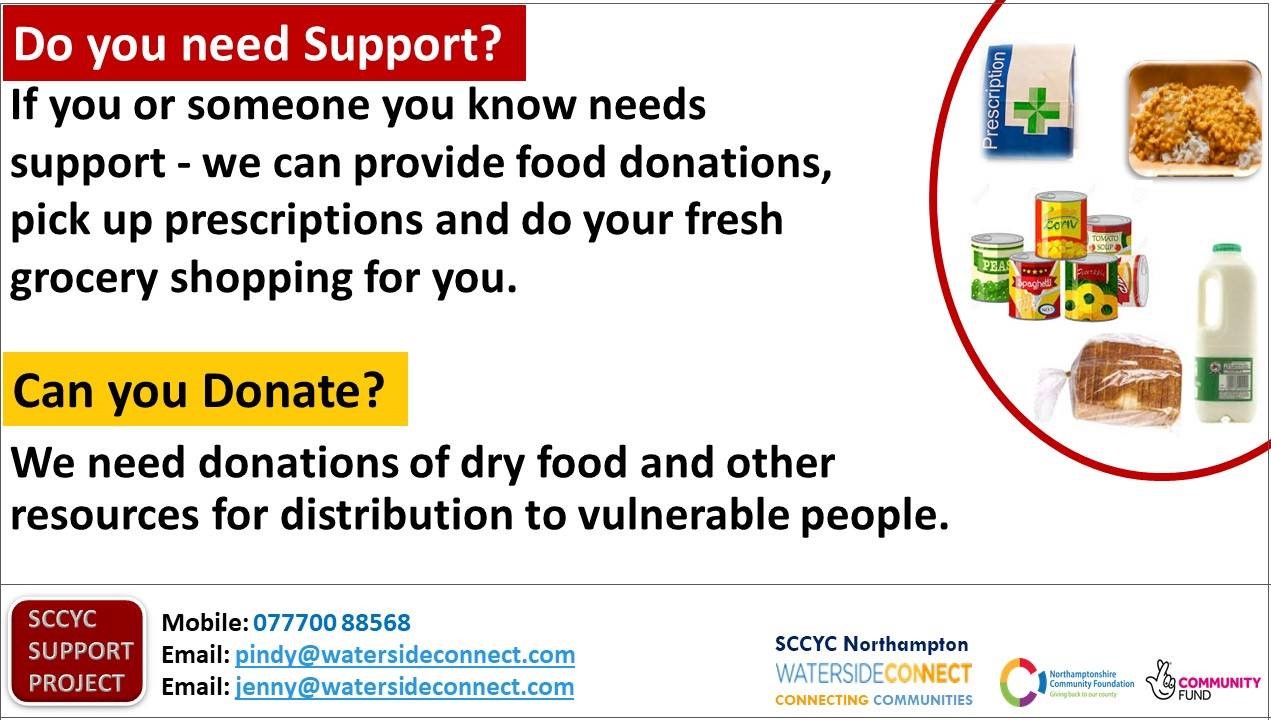 SCCYC's COVID-19 support service has been running for six months and has provided vital support to approx. 700 vulnerable people. The needs-led support service provides everything from dry, fresh and hot food; clothing, PPE and hygiene boxes; referrals and befriending; and even beds and mattresses!
Volunteers from diverse communities have been helping to expand the food bank, as well as delivery of the support service to beneficiaries.
They continue to build partnerships to share resources and volunteers. SCCYC would like to thank their new partnerships, 'Revolution Zero' for providing fresh food and 'Hello Red' for continued donations of hygiene boxes.
If you can vounteer or donate items, please contact: mailto:jenny@watersideconnect.com or mailto:pindy@watersideconnect.com