Posted: 13/03/19 by REED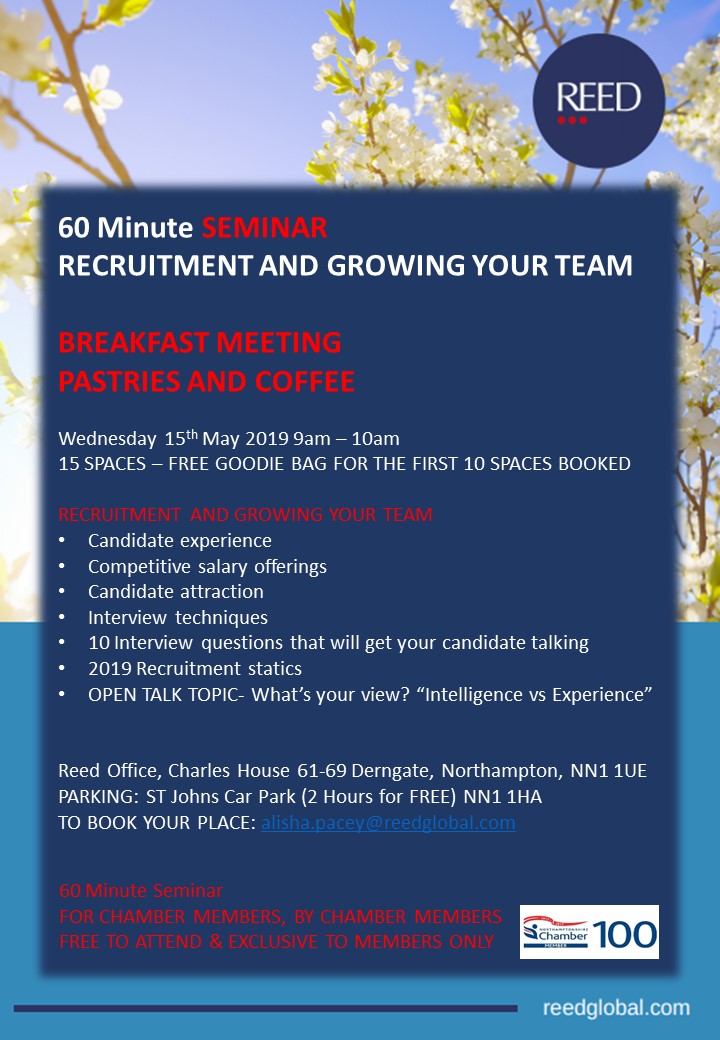 Reed is holding a 60 Minute Seminar titled: Recruitment and Growing Your Team
This is a breakfast meeting with pastries and coffee on hand.
Recruitment and Growing Your Team Seminar is about:
•Candidate experience
•Competitive salary offerings
•Candidate attraction
•Interview techniques
•10 Interview questions that will get your candidate talking
•2019 Recruitment statics
•Open Talk Topic - What's your view? "Intelligence vs Experience"
Date: Wednesday 15th May
Time: 9am – 10am
There are 15 spaces available with FREE goodie bags for the FIRST 10 spaces booked.
Address: Reed Office, Charles House 61-69 Derngate, Northampton, NN1 1UE
Parking: ST Johns Car Park (2 Hours for FREE) NN1 1HA
To book your place please email:mailto:alisha.pacey@reedglobal.com