Self-service kiosks are replacing traditional check-in systems in today's climate to implement COVID-secure measures. To ensure consumers execute safety procedures in public areas, businesses have become reliant on access control solutions to ensure government guidelines are enforced in public events. As restrictions are slowly easing down in several weeks, organisations and event planners are leaning towards self-service kiosks with the aim of launching events for the public whilst enforcing social distancing.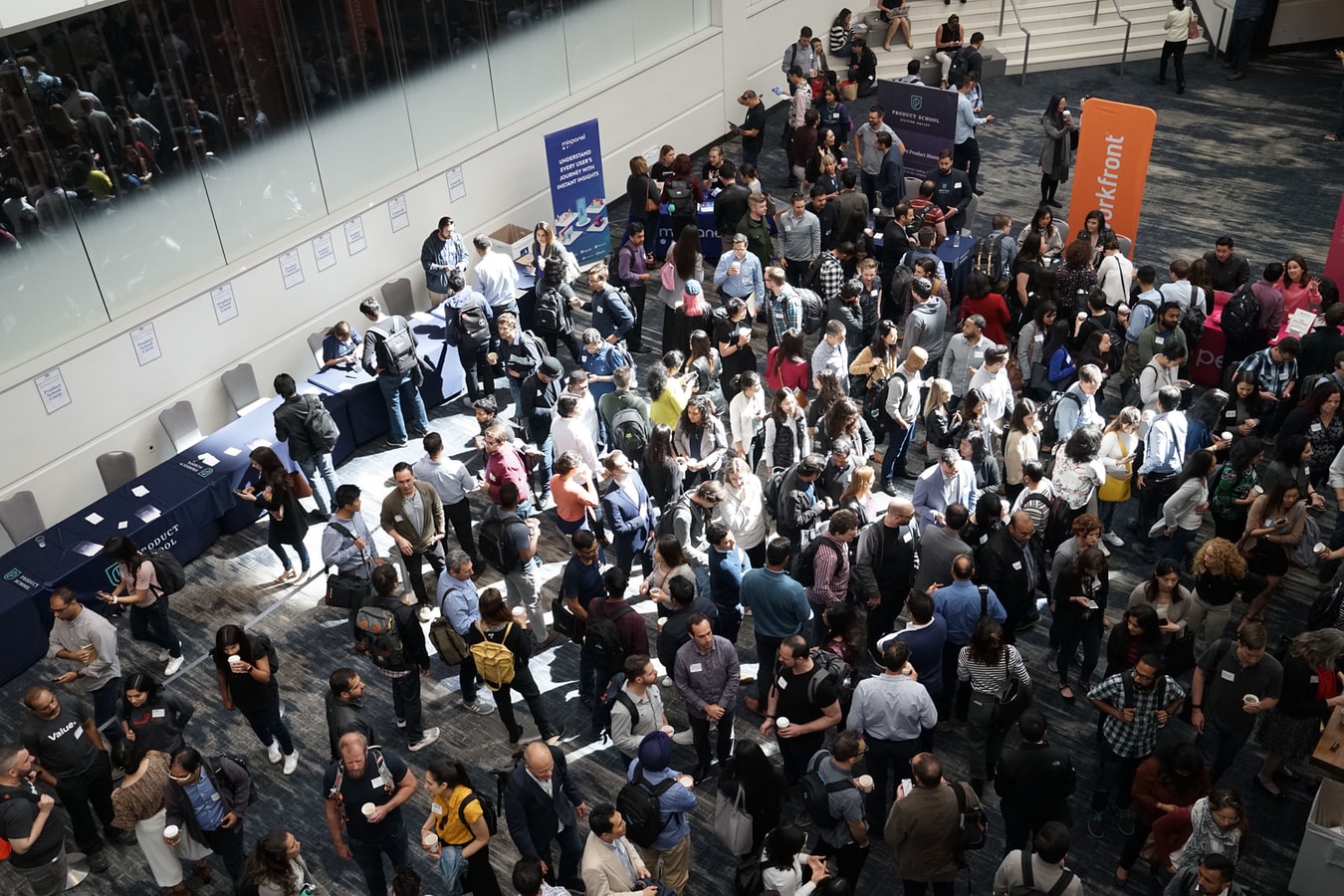 What is a self-serve kiosk?
A self-service kiosk permits the user to quickly check-in to the event via contactless technology that prints and dispenses your events pass, unlike traditional administrative means. These kiosks are much like self-service check-in systems found in offices, gyms and universities.
Kiosks are convenient for events or organisations that expect large numbers of visitors to attend. Such devices effectuate order and security as visitors will need to carry proof of their identity, and in exchange, organisations can effortlessly identify trespassers.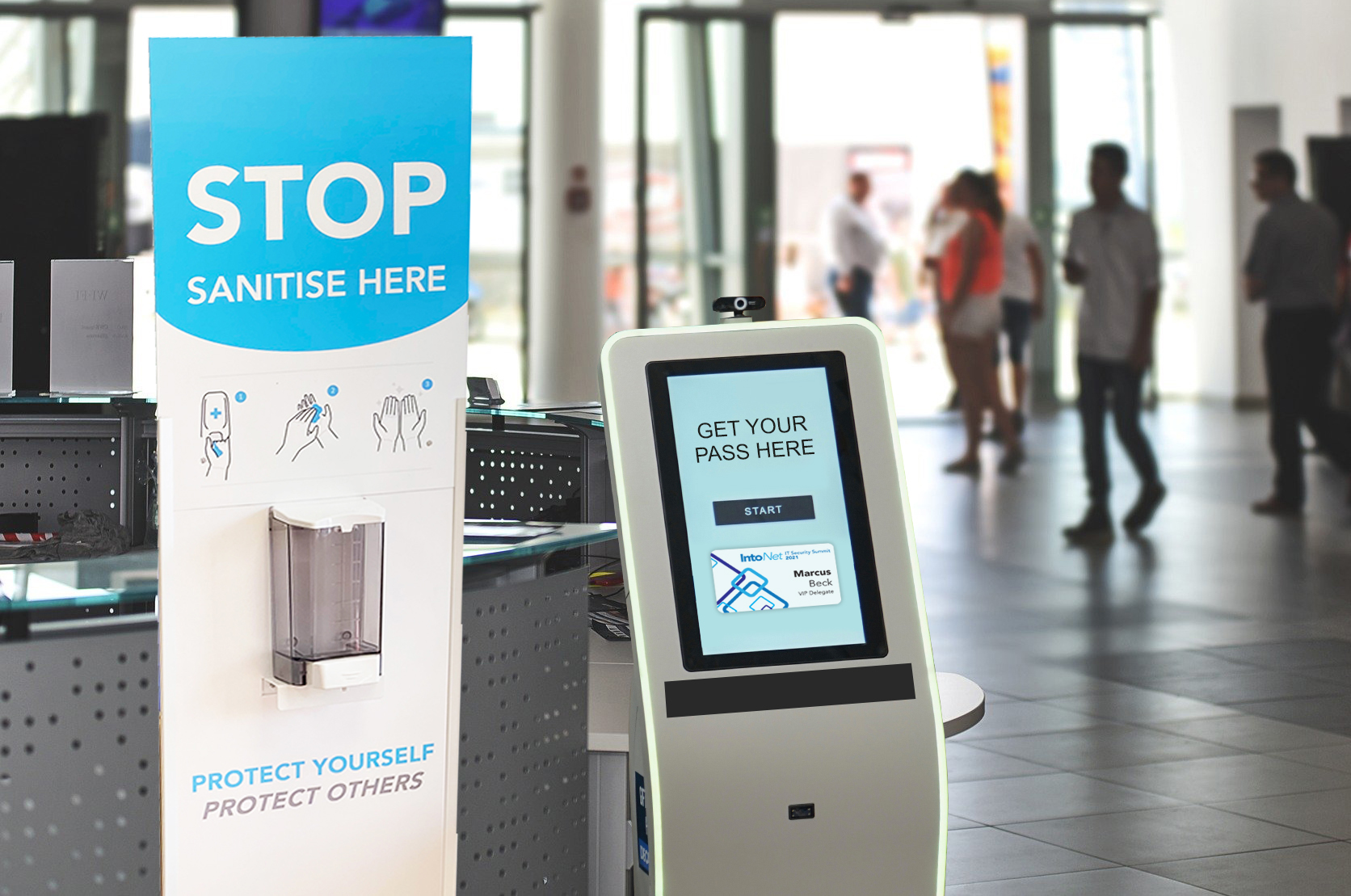 What features do our self-serve kiosks provide?
Hand sanitiser
To ensure hand hygiene resources are available to all users, we can provide hand sanitising stations that can be placed next to these self-serve kiosks.
Self-service ID card printing
Instant ID card printing is available on our self-service kiosks. The visitor can print their ID card on-site without any physical contact with the event staff. Our kiosks feature a rapid ID card printer for on-demand card printing. These durable printers can rapidly print event passes for attendees so that queues are minimised. If your event attendees misplace their passes, our kiosks can quickly and easily issue replacements.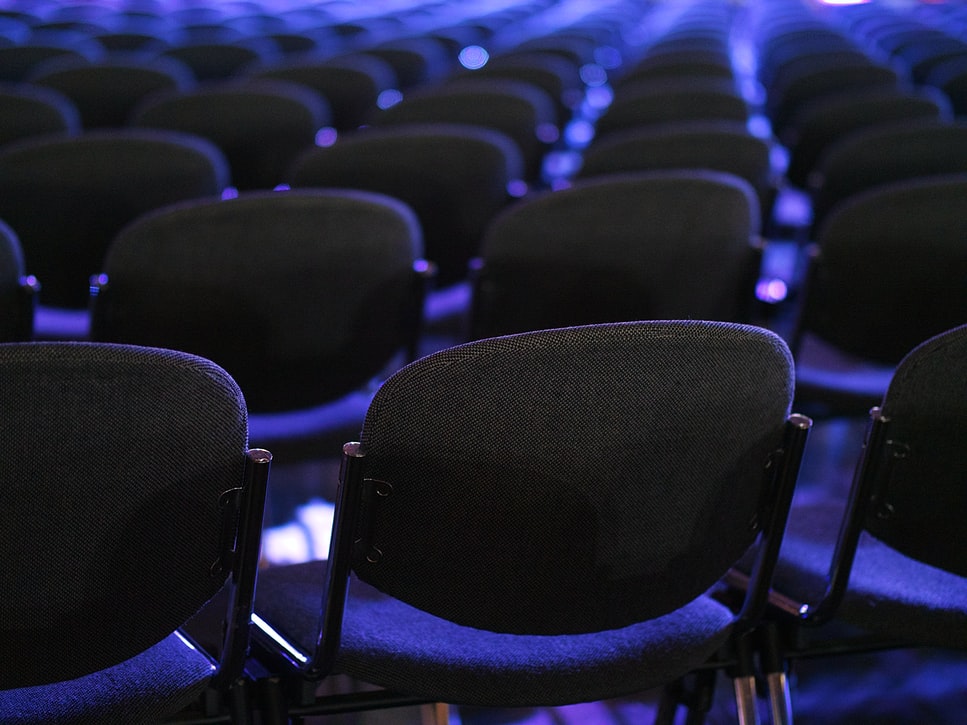 Photo ID
Our kiosks are conveniently designed with cameras enabling your visitors to instantly attach a photo to their ID pass. This feature will make it easier for your employees to identify your attendees and misplaced passes.
Branding and personalisation
The self-serve kiosks can print cards that you can design by applying personalised icons or your logo to help strengthen the brand of your event. This feature will aid in promoting your event.
You can easily personalise the touchscreen interface on our kiosks and customise it to your preferences. For example, you can implement multiple card options for a range of attendee types e.g. VIP guests or guests attending on a certain day. The device also provides branding personalisation which allows you to apply logos and alter the design on your kiosk to complement your branding guidelines.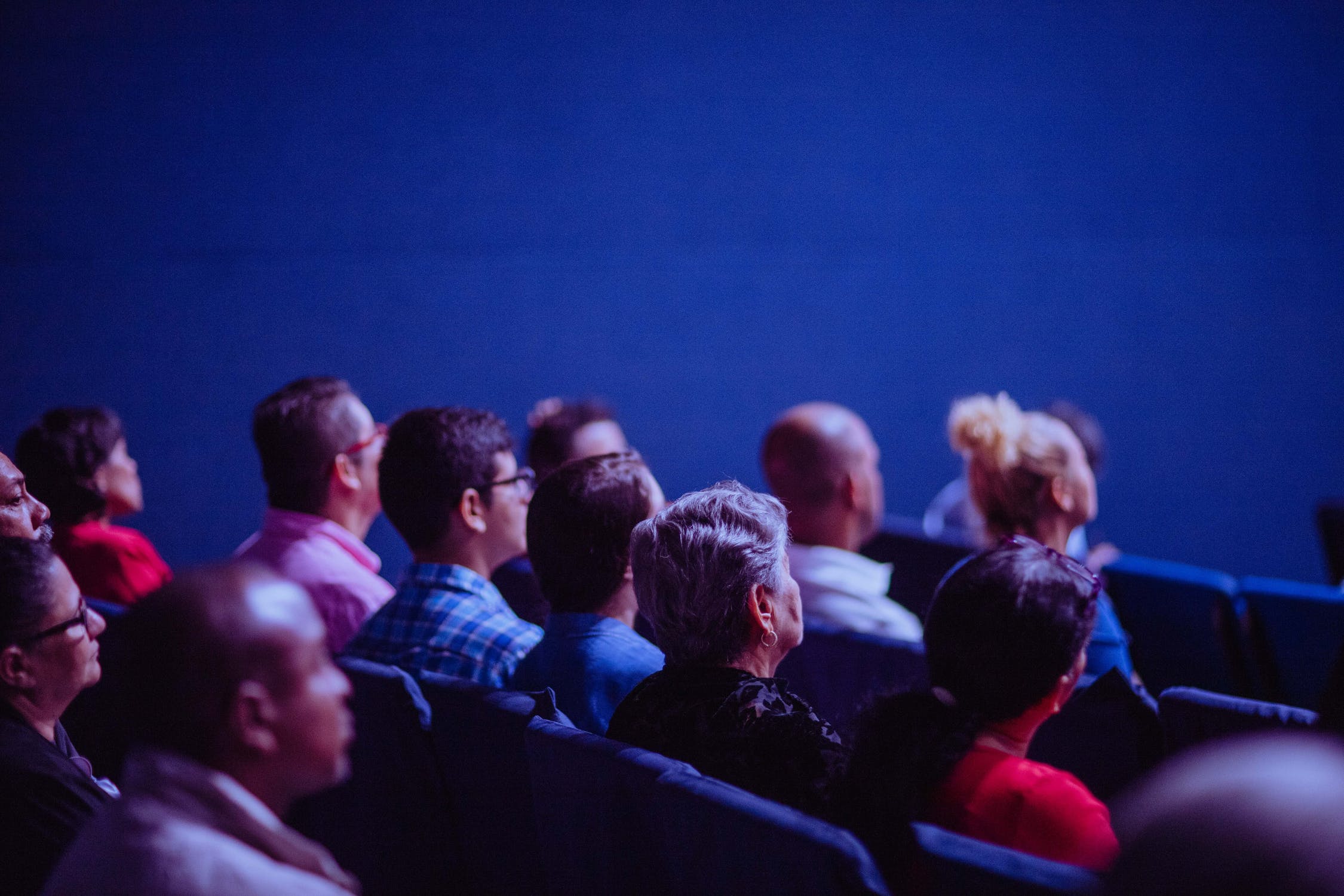 Technical support
All ID Card Centre kiosks are locally designed and manufactured in the UK. Our services will provide you with remote or face to face support if any issues occur. Our team can offer expert advice and solutions so that you can utilise your kiosks effectively. For technical support, find out more information here.
Benefits of using a self-serve kiosk
Reduce queues & congestion – The device is built so that the user can easily complete a straightforward sign-up process so that the average signing in time is reduced compared to traditional means. These innovative features can heavily reduce face to face contact in places where large numbers of people frequent.
Reduce administration funds – The system's self-printing component can assist you in replacing or producing multiple ID badges for employees and visitors. This feature reduces pressures on admin duties as attendees can sign in themselves.
Excellent attendee experience – Implementing self-serve kiosks on the premises of your event will increase customer experience. Our simple, reliable, and easy to use self-serve kiosks will leave a good impression on your eventgoers.
We provide a range of accessories that complement our self-serve kiosks. Choose and customise our range of lanyards, ID cards and event passes to complement your brand.
Please call us on 01604 422 422 for any enquiries regarding self-serve kiosks for events.