Here at ID Card Centre, we're pleased to be able to bring you new and innovative products as often as we possibly can, offered at the best competitive prices. Today we're delighted to introduce you to our new Brother label printer bundle.
This bundle comes with everything you need to start printing your labels and can be used for a number of purposes in an office setting. These include printing disposable visitor and staff ID badges, file organisation, and office signage. To get you up and running, we've added some products to create a money saving bundle, including:
The Brother VC-500W Printer

1 White Continuous Label (62mm x 30m)

1 Cleaning Roll Cassette (50mm x 2m)

Label printing software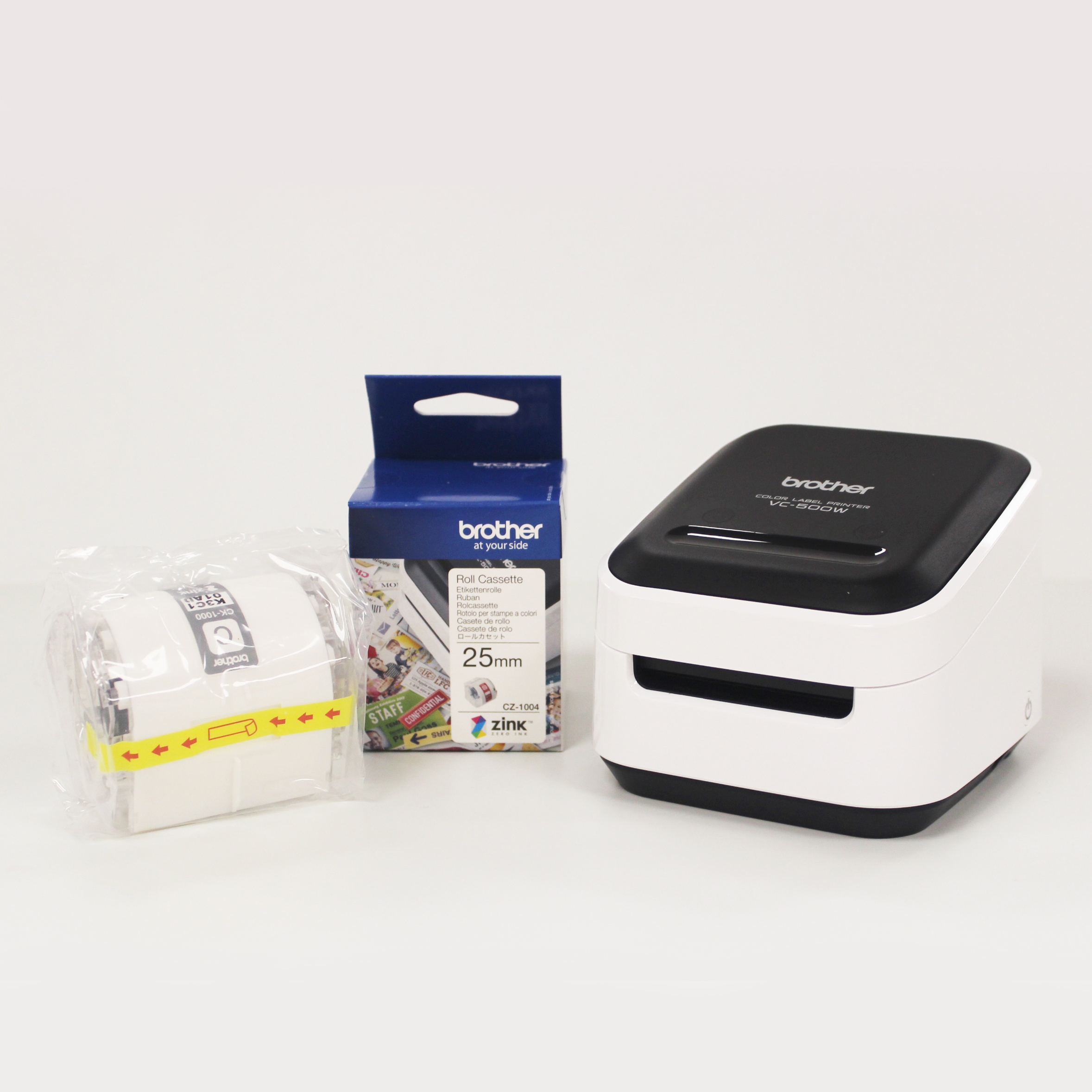 Zero Ink Printing Technology
The printer runs on Zero Ink Technology® (ZINK), which means you don't have to replace any messy, expensive cartridges. Instead, there are special colour crystals embedded directly into the label paper that melt when the paper of the label is sent through the thermal printer and transform into colour when solidified again. ZINK technology means that your printer is perfect to transport from place to place without spilling any ink from cartridges inside your printer.
ID Badge Stickers
There are several fantastic things about this printer that make it suitable for any and all small business around the world, including yours. First of all, it prints in full colour, which means personalising your ID badges and signs has never been easier. All you need to do is design your card on the Brother Colour Label Editor App, add your logo wherever you want it, and then send the design to print. The VC-500W will do the rest and you'll have perfect branded stickers, so your customers know where they are.
Label Replacements
The label rolls that fit in your printer could not be easier to install. They come fitted in their own cassettes and insert into the back of your printer with a simple click, and then they're ready to use. Yes, it really is as easy as that! That means you can swap between the five available label sizes whenever you choose, depending on the project type you're using your printer for.
The five label widths that are available for the Brother VC-500W printer are:
9mm – for file contents and filing cabinet suspension

12mm – for labelling document wallets and the content of shelves

19mm – for archive files and small signage

25mm – for lever arch files and the content of storage boxes

50mm – for clear signage and staff or visitor badges
Printer Software Compatibility
You can use your printer wirelessly with just about any device available. There are apps for both Mac and PC, as well as on Android and Apple phones or tablets. The printer also supports Apple AirPrint, so you can bypass the software altogether and print your design directly from your camera roll if you've already created it elsewhere.
Desktop Label Printer
The printer itself is nice and compact, meaning you can use it in a customer facing environment and it wouldn't be too out of place or bulky. The dimensions are 113 (W) x 116 (D) x 96 (H) millimetres, so it would fit perfectly on a desktop or next to a computer by reception. The user interface of the printer is minimal (and less likely for you to get confused over!), and you can easily cut your labels to the size you want by swiping your fingertip along the touchpad on the top of your printer. No scissors required, and none of the label roll is wasted!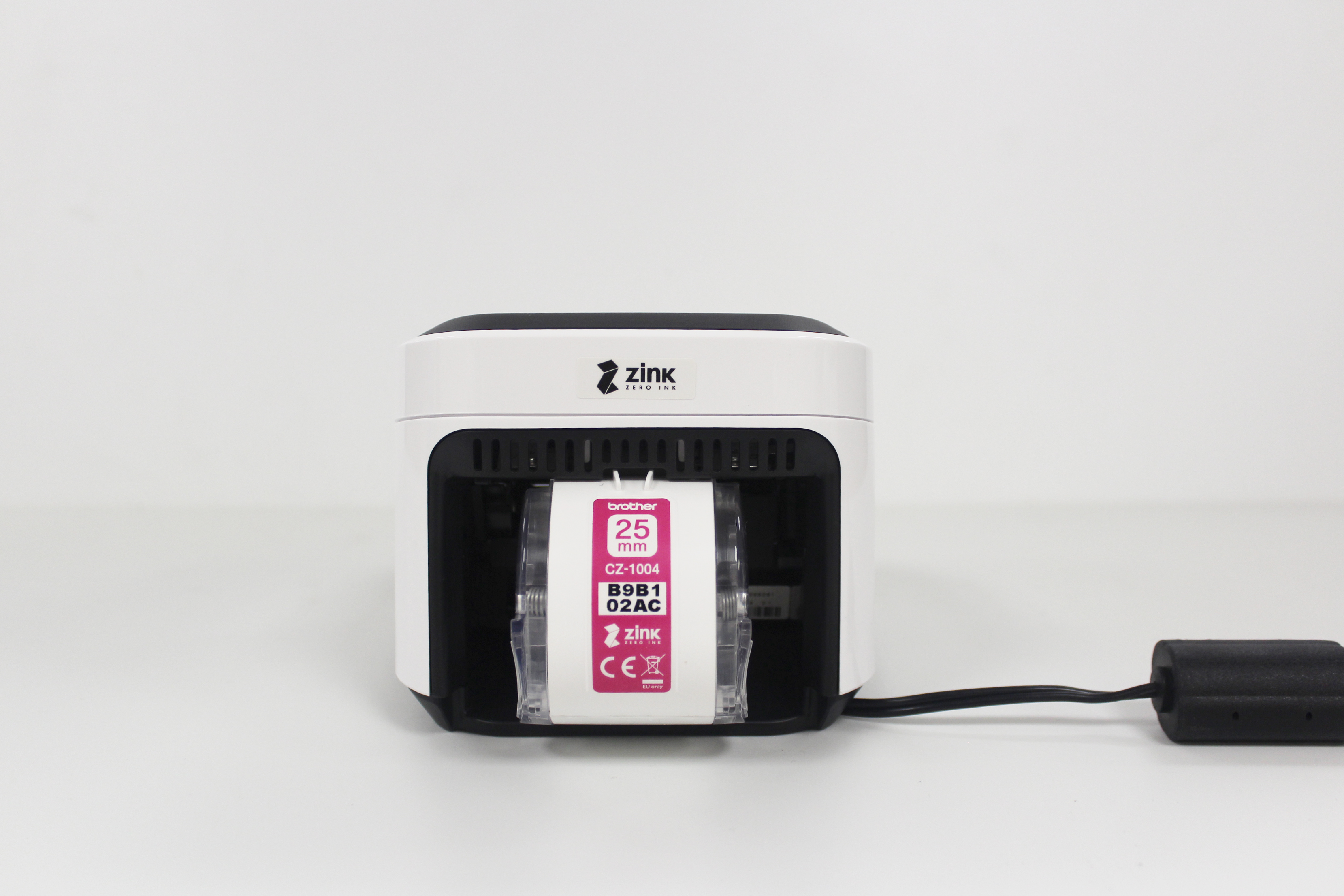 Perfect Print Quality
As for the quality of prints, the Brother VC-500W is unrivalled. It features a print time of 8mm of label per second and prints at a resolution quality of 313 dpi. Its full colour feature means that it isn't really comparable to anything else on the market, so you can be sure the technology is fresh and innovative. You'll certainly get the most bang for your buck with this printer.
You can purchase the Brother label printer bundle here
If you have any questions about the Brother label printer bundle, then please call us on 01604 422422 or by email if you'd prefer, at sales@idcardcentre.co.uk. We're more than happy to help with any enquiries you may have
.