Due to continued business growth, we finally had to concede that there was no more space available at Scirocco Close. We'd gone up into the roof, we'd reconfigured offices, we were using every last nook and cranny of available storage space and short of sitting on each other's laps – we were at capacity!
In late Spring this year, a rare find of a unit became available – with a unique mix of lots of warehouse and office space. We quickly snapped it up and after 6 years at Scirocco Close, on the 19th October, we finally took possession of our new home at 53 Tenter Road.
At 8am, Northants Removals were on site with an almighty team of 9 and they quickly had everything possible into the van and over to the new office. The guys worked tirelessly all day and we can't sing their praises enough – they really were a fantastic team to work with.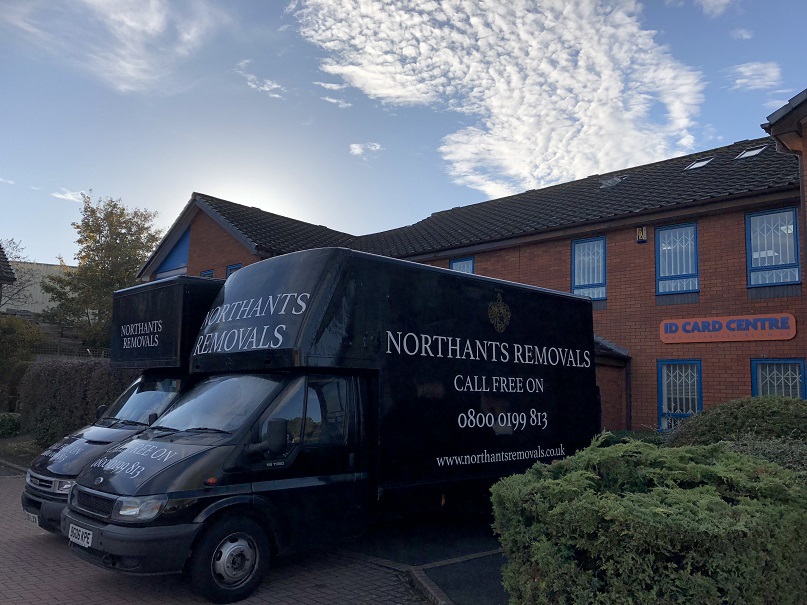 By 9.30am that morning Ben had his office, phone and systems all set up in the new office whilst business continued as normal back at Scirocco Close. We decided not to close for business until 3pm so we could ensure we could still meet our delivery promise and to not disrupt our service too much for our customers. 3pm came and the last remaining staff and desks were quickly loaded into the van (well the desks, not the staff) and taken over to Tenter Road. By 6pm the office move was complete!
| | |
| --- | --- |
| Before | After! |
That just left the stock to move on Saturday. Northants Removals once again turned up with an impressive team and in a few hours, we were saying goodbye to Scirocco Close. By 6pm that very same day we were ship shape from warehouse, to bureau to sales and all ready for business as usual at 9am on Monday morning.
There was just the small matter of a day of resting aching bones and hands to deal with first!
| | |
| --- | --- |
| Before | After! |
The fact the move has gone without a single technological hitch is testament to the robustness of our systems (and hopefully proves why we were the worthy winner of the local and regional Chamber Awards for Best Use of Technology!).
We are all loving our new office space. We're already making some changes including adding a mezzanine to the warehouse to give us greater capacity, building a dedicated office to manage our rental printers and most importantly building an upstairs kitchenette in our meeting area. Give us a couple more weeks and we'll be ready to welcome you and give you the grand tour!
We'd like to take this opportunity to thank everyone that made this move possible: Rennie Chambers (solicitors), Northants Removals, Keane Developments (warehouse alterations), Paul Thompson (kitchen and office alterations), Darryn Gobey (lighting and access control systems), Glide (Broadband), Bluemoon (technical support) and all the hardworking ID Card Centre team. And of course, none of this would have been possible had it not been for our wonderful and loyal customers who've contributed to our growth and forced this very welcome move.
Incidentally, if you're in the market for new office premises in Moulton Park, we're in the process of renovating our old offices and they'll be available for rent from early November! Please get in touch if you'd like more information.
01604 422422